Sagar Nigwekar, MD, MMSc is an Assistant Professor of Medicine at the Harvard Medical School and an Assistant in Medicine at the Massachusetts General Hospital. Dr. Nigwekar conducts translational research in the areas of calciphylaxis (calcific uremic arteriolopathy) and vascular calcification. He also has research interests in improving olfaction/malnutrition in patients with kidney disease and approaches to prevent nephrolithiasis. Dr. Nigwekar is the PI on multiple clinical trials including for VitK-CUA (NCT02278692), the first randomized trial for calciphylaxis patients. Dr. Nigwekar has been a prior recipient of Young Investigator Award from the National Kidney Foundation and Clinical Scientist in Nephrology award from the American Kidney Fund. He is a co-chair of the International Consensus Panel on calciphylaxis.
Sahir Kalim, MD, MMSc is an an Assistant Professor of Medicine at the Harvard Medical School and an Assistant in Medicine at the Massachusetts General Hospital. His academic focus involves understanding the fundamental mechanisms of the excess morbidity and mortality seen in chronic kidney disease (CKD) in order to develop new diagnostics and therapies for CKD patients. His team has studied novel protein and metabolite alterations that occur in uremia and contribute to adverse outcomes. We have revealed the harmful effects of protein carbamylation on dialysis patients and how novel therapeutics including amino acid therapy can attenuate this process. This research has translated into first-in-human clinical studies and ultimately a randomized clinical trial. These studies have received generous support through entities such as the National Kidney Foundation Young Investigator Award and through an NIH K23 Career Development Award.
Ravi Thadhani, MD, MPH, founder and Principal Investigator of the Thadhani Lab, is a Professor of Medicine at Harvard Medical School, and former Chief of Nephrology at Massachusetts General Hospital and Executive Director of the Clinical Trials Office at Partners Health Care. He is now Vice Dean of Research and Education at Cedars Sinai Medical Center in Los Angeles and continues to maintain a research appointment at the MGH. He has been at the MGH since 1991 and in the Division of Nephrology since 1994. His major activities include clinical and translational research, teaching and mentoring, and administrative responsibilities. His research efforts are divided into two main areas: Pregnancy and Dialysis. Pregnancy related studies have centered on human studies supporting basic science collaborations in the area of angiogenic factors and preeclampsia. His team has developed a diagnostic test for preeclampsia that is currently in the clinic in Europe. He has now turned his attention to therapy for preeclampsia, and is actively planning randomized trials based on our extensive collaborative work. In the area of Dialysis, he has performed studies examining the effect of vitamin D in the survival of chronic hemodialysis patients. In a sustained series of studies, our links between vitamin D and dialysis survival have now been confirmed by over a dozen independent investigators world-wide. Clinical practices (academic and non-academic) have implemented practice patterns aligned with this work, and national and international practice guidelines have highlighted his series of studies. Dr. Thadhani has also mentored numerous fellows and junior faculty members, all of whom have had a strong track record of publications and grant support, and many of whom are on faculty at leading institutions around the country.
Our group is but one part of a broad tradition of nephrology research at MGH that grew over decades under the direction of Emeritus Chiefs and luminaries such as Drs. M. Amin Arnaout and Dennis Ausiello. We remain indebted to outstanding past and present leadership.  Click here for the MGH Division of Nephrology website.
Investigators
Andrew Allegretti, MD, MSc is an Assistant Professor in Medicine at Harvard Medical School and the Director of ICU Nephrology at Massachusetts General Hospital. Dr. Allegretti completed Internal Medicine Residency at MGH followed by Nephrology fellowship in the MGH/BWH joint program. His research focuses on vascular activation in hepatorenal syndrome and kidney injury in cirrhosis. He also leads work on multiple phase III clinical trials of bexagliflozin, a candidate SGLT2 inhibitor. He has received grant support from the American College of Gastroenterology and is currently supported by an American Heart Association Career Development Award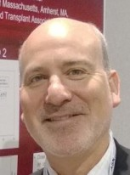 Yossi Chait, PhD is a professor at the Mechanical and Industrial Engineering at the University of Massachusetts Amherst. His research lies at the interface of medicine and engineering. He has an NIH K25 award under the co-mentorship of Drs. Thadhani and Michael Germain (Renal and Transplant Associates of New England) whose aims are to develop models for erythropoietic response to EPO and iron and personalized dosing protocols. He is also working on personalized fluid volume management through the use of advanced physiological models in the estimation of absolute blood volume and feedback-driven ultrafiltration profiles.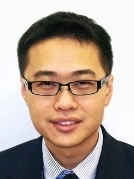 Kenneth Lim, MD, PhD, MPhil, FASN is Attending Physician at the Massachusetts General Hospital and faculty member at Harvard Medical School. He is a clinical and translator investigator specializing in accelerated cardiovascular disease and premature aging. Dr. Lim is the PI of several multi-institutional human tissue translational and clinical research studies. His group emphasizes cross-disciplinary collaborations that draw from an international talent pool, applying next-generation RNA sequencing, targeted proteomic, and state-of-the-art cardiopulmonary exercise testing (CPET) technologies to study cardiac and arterial remodeling. He has been the recipient of an NIH Career Development Award, NIH Ruth L. Kirschstein National Research Service Award, the Genzyme-Sanofi Fellowship in Nephrology, and an Early Clinical Investigator Award among others. He is inducted Fellow of the American Society of Nephrology. Dr. Lim has deployed to regions around the world to provide strategy and critical medical care to victims of humanitarian crises, such as war, famine and natural disasters. He remains actively involved in international medical relief work and improving renal care.
Camille Elise Powe, MD is an Instructor in Medicine at Harvard Medical School and Assistant in Medicine in the Endocrine Division's Diabetes Unit at Massachusetts General Hospital. Her clinical practice focuses on diabetes and other endocrine problems during pregnancy; she is the Co-Director of the MGH Diabetes in Pregnancy Program. Dr. Powe is the PI the Study of Pregnancy Regulation of INsulin and Glucose (SPRING), a longitudinal investigation of the genetics and physiology of glucose metabolism during pregnancy. She is also the current PI of the MGH Obstetrical Maternal Study (MOMS), a large clinical and sample biobank being used to study medical disorders in pregnancy and the effects of pregnancy complications on women's health. Dr. Powe's research is funded by the National Institutes of Health (NIDDK), Robert Wood Johnson Foundation (Harold Amos Medical Faculty Development Program), and the Massachusetts General Hospital Physician-Scientist Development Award. She has been a member of the Kidney Research Center at MGH since 2009.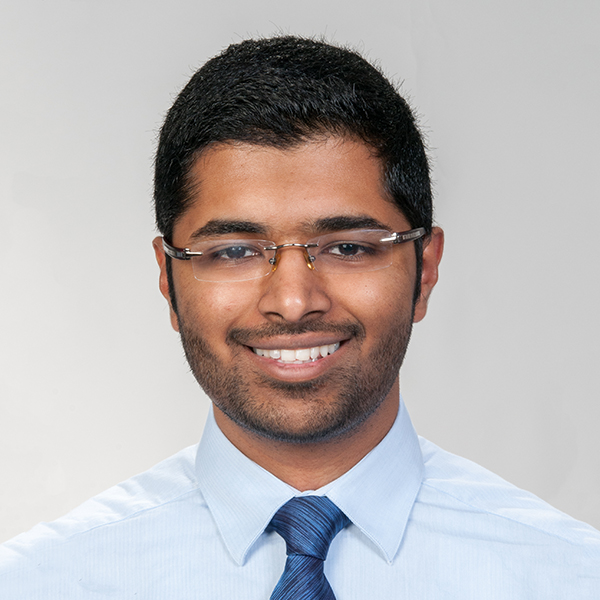 Harish Seethapathy, MBBS is a Clinical and Research Fellow at the BWH/MGH Joint Nephrology Program. He completed his Internal Medicine Residency at Rochester General Hospital, NY in 2017. His research interests include onconephrology and mineral bone disease. He aims to study the renal toxicities of chemotherapeutic agents in cancer patients and identify the optimal management pathway in patients with secondary hyperparathyroidism.
Meghan Sise, MD, MS is an Assistant in Medicine at Massachusetts General Hospital who studies the effect of Hepatitis C virus infection in patient with kidney disease. She conducts clinical trials using direct-acting antiviral therapy in patients with chronic kidney disease, patients on dialysis, and transplant recipients. Through translational investigation, she hopes to learn the mechanisms by which chronic infections cause adverse outcomes in patients with kidney disease.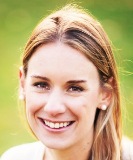 Jessica Sheehan Tangren, MD, MPH is an Instructor in Medicine at Harvard Medical School and an Assistant in Medicine at the Massachusetts General Hospital in the Division of Nephrology. She completed her residency in Internal Medicine at Brigham and Women's Hospital and her nephrology training in the combined Massachusetts General and Brigham and Women's Hospital Nephrology Fellowship. Dr. Tangren's research is in women's health with a particular focus on the long-term consequences of kidney injury in young women and mechanisms of renal circulatory adaptation in pregnancy. She recently completed her Master's in Public Health in Clinical Effectiveness from the Harvard T.H. Chan School of Public Health. Dr. Tangren was the 2017-2018 recipient of the Clinical Scientist in Nephrology Fellowship from the American Kidney Fund.
Paul Endres, BA is a Clinical Research Coordinator in The Kidney Research Center. He graduated from the College of the Holy Cross in 2018 with a degree in Chemistry and a concentration in Biochemistry. Paul's previous work includes research of enantioselective phosphorylation at Holy Cross. He also has clinical research experience in stereotactic body radiation therapy for the treatment of prostate cancer at NYU-Winthrop.
Scott Krinsky, BA is the Nephrology Research Supervisor, whose responsibilities include IRB and regulatory submissions; participation in the design, improvement, and streamline of protocols; and serving as study sponsor contact for related questions, feasibility assessments and providing project status. He also processes incoming and outgoing biological samples for various lab studies.  He graduated from the University of New Hampshire in 2012 with a degree in psychology.  His health care experience gained from working in the Health Information Management department within MGH provides a valuable background to our lab.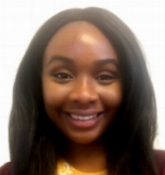 Shananssa Percy, BS is a Clinical Research Coordinator in The Kidney Research Center. She graduated from Boston College in 2016 with a degree in Biology. She is a member of the MGH Bicentennial Scholars Program. From this program, Shananssa has gained healthcare experience interning in a variety of departments such as teleneurology, anesthesia, and perioperative care.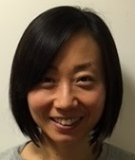 Sophia Zhao, MD, PhD is a clinical biostatistician supporting The Kidney Research Center. She practiced general medicine in China before earning her Ph.D. in Clinical and Population Health Research from the University of Massachusetts Medical School in 2011.